Wildflower served as a model for the location of various chassis bits. I think she has been talking to the Jaguar!
Cards Accepted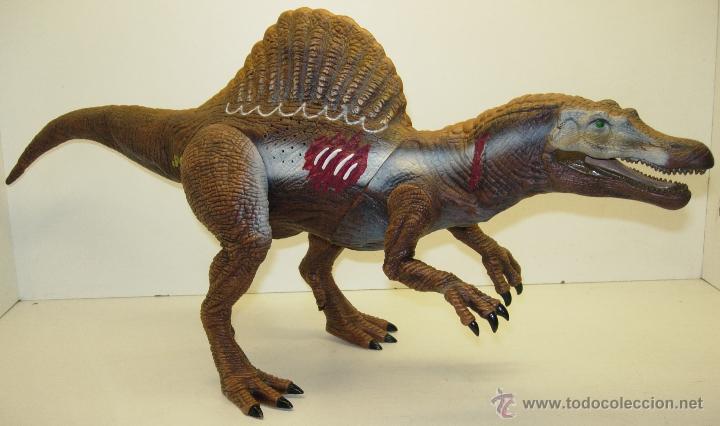 The original is more recycled tin cans compared to the new one's rigid aluminum casting, which meant nothing flexed. The center bolt at the top is also a size larger, which meant the retainer straps from the valve cover had to be drilled out slightly.
The overall canister is also slightly wider, which stretched the straps a bit, but they worked OK. June 1, - I have been looking all over the car for a turn signal relay box that was used in TCs and TDs to have brake and turn signals share the same bulbs. I figured something in the complex relay box had gone bad. However, while tracing the wires to find it, I pulled back the interior kick panel and discovered the brake light feed wire caught under a body bolt.
Turns out it's the other side of the bolt that I used to install a hood prop brackets - I was working blind and did not know there was a wire there, and ended up pinching it. The washer gradually ate through the insulation, which started shorting out the brakes.
And ironically, it was the point I was using for ground to check for shorts! The other discovery I made was that the car does not have a relay box - it has never had turn signals in the original lights at all!
The car came with a plug-in LED rear light bar that has the turn signals. The connector plug had been damaged when it fell on the tailpipe, so I rewired everything with a new plug and conduits, and zip-tied everything well away of the tailpipe. I now have excellent lights, which will be a big help at night. We ended up being a one-car show for almost another hour, as the rest of the show field had decided to sleep in and didn't even leave the hotel until just before 9! Wildflower received First Place in the TC class, but also earned me a 'Flaming Floorboards' book for losing her brake lights due to an electrical short.
I think she has been talking to the Jaguar! Despite the electrical glitch the drive up and back was easy and uneventful, and the weather was great. A wonderful day to own a TC! The chip was pretty nasty, with a jagged white center and some cracking all around. I pulled the windshield before going to work and dropped it off. While they were not able to make is vanish, the folks at Safelite in Hampton did an amazing job of cleaning things up.
I put the windshield back in and started cleanup for the show. It's going to rain tomorrow, leaving me just Friday night after work to wash and polish. Then it's back to Willilamsburg for the GOF! April 12, - There were ten T-Types in the car show today, but Wildflower once again took first place. He followed me to the show, but commented "What have you got under the hood?
I could barely keep up with you! I've also had that complaint from a friend in a Mustang V Wildflower is bone stock in every respect - she just makes very good use of all her We had a great time at the show - I packed a picnic lunch of sliced fresh-baked French bread, butter, and sharp cheddar cheese, with bottled water.
I had lined the bottom of the picnic basket with silver foil, but a bottle of cream soda came open on the way, and I had to clean off the back end of the car when I arrived.
Note to self - no sodas in the picnic basket! One sour note - on the way home, a truck threw up a stone that chipped the windshield. Hopefully I can get it fixed.
April 10, - With the Williamsburg show just a couple of days off, I took an hour early from work and spent some time cleaning Wildflower up and making sure she was ready for the drive. One tire was low, but everything else was good. Bad news is that Eleanor is down with leaky rear wheel seals - her owners are in the middle of a seal replacement and won't have her done in time for the show.
And Richard's TC is all better, but he is recovering from a medical procedure and won't be there either. So Wildflower may be the only TC there. The weather looks like it will be great, and I am looking forward to a long run. March 29, - Nearly three months of nasty, cold, wet weather later, I finally got the nerf bumpers on Wildflower! I actually got a start on it after the January Show, but needed to make rubber gaskets for the nerf bases and couldn't find anything that would work.
A rubber wheel liner strip turned out to be perfect for the gasket material, and I got them cut and punched out the holes with a deep socket and a hammer. You have to take the wiring out of the horn and light to pull the badge bar, but I was able to juggle things and get it all back together while being crammed between the back bench and Wildflower.
It was raining all day, so I had to do the work in her garage. I also finally got her tax disc mounted - this is a reproduction of the British road tax disc the car would have had from the factory, with all the correct numbers and stamps. All that is left is some cleaning.
I fired her up today and let her run for a while - purred happily - I think she was pleased to be in her private garage all snug and covered up while the rain, wind, and snow came and went. January 12, - It's all over, and though Wildflower was very popular, she did not win the Grand Prize. That honor went to a lime green Barracuda convertible that none of us thought anyone was paying attention to! I talked to families, retired couples, lots of small kids who wanted to sit in her they did , and a fair number of teen motor heads who probably identified more with her 4-cylinder engine than the big V-8s in the other cars.
The picnic basket was also a big hit. And I got her replated Nerf bumpers back from Hanlon Plating yesterday, so they can go on this week. January 09, - Tony Scarpelli and I drove over to the car show this morning - 30 degrees and 60 mph makes for some frozen fingertips, but the TC didn't seem to mind. Expected traffic was missing, and we got there a half-hour early. That put us first in line, which normally didn't mean much since spaces were assigned. However, this year you picked your own spot, so first-come first-served!
Being at the front of the line when the door was pushed open, I snagged the prime spot on the outside left in the glass main entrance, while Tony snagged the opposing spot on the right. I installed her Midge radiator ornament and was encouraged by a couple of the ladies to set up the picnic basket. I also put together a display sign to tell Wildflower's story, since I won't be there most of the time.
January 08, - I gave the TC a quick bath Saturday when the temperatures got higher than freezing and it wasn't raining, but did not have time to get her undersides cleaned up. Our long drive a few weeks ago left dirt and tar under the fenders and on the wheels, so I went out last night it was a balmy 30 degrees, compared to 15 degrees of the previous few days.
The knock-off wire wheels make it easy to get things apart, and I had all four wheels and fenders cleaned up in short order. I also took the precaution of wiring the picnic basket to the rack as a backup to the leather straps. We roll over to the Hampton Roads International Car Show tomorrow morning - she is ready to be admired!
January 01, - The license plate frame and plate are now attached, and I got some nice leather ladies belts that make perfect luggage straps for the picnic basket. Wildflower is pretty much ready for the show next week, except for getting her cleaned and detailed.
The plate came with masking tape already covering everything top. I used an Exacto blade to cut away the background tape center , and then gave it three coats of satin black bottom. Then the plate got baked in the oven at degrees for 30 minutes - should be very durable. Looks like good weather on Wednesday, so I'll get the backing plate and plate installed then.
December 28, - Another unseasonably nice day today - sunny and 60! Santa did indeed bring the wind wings, and Moss got the new luggage rack and license plate holder to me Tuesday, so I got a start on sprucing things up.
The wind wings were a 5-minutes job. However, the luggage rack prompted a detour to Ace Hardware for stainless washers, bolts and acorn nuts to replace the standard hardware that came with the rack kit. The acorn nuts match a lot of other standard TC hardware, and the stainless bolts will hold up better on the vertical mounts where they attach to the frame. And everything got a dab of Locktite to keep it from vibrating loose.
The new picnic basket fits great. I also cleaned up the Midge radiator ornament, which needed a bit of thread cleaning and a new retainer bolt. That was a plain flat steel backing, and the mounting bolts would push the plate out. So I created recesses in the backing plate using a large bolt clamped in the vise and a big socket.
The resulting dimple in the metal will let me attach the backing plate and keep the actual license plate flat.
I cleaned up the metal and gave it a fresh coat of satin black - looks almost factory! December 23, - Because Wildflower was having to go through shows where originality was important, I put the fun 'goodies' on Eleanor at right - said goodies being wind wings, nerf bumpers, and the luggage rack that all went with her. Now that Wildflower has her Grand National, I decided it was time to even the score.
I have it on good authority that Santa is bringing her wind wings, and I ordered a luggage rack from Moss. And today, I drove all the way to Richmond about an hour from work to get a really nice picnic basket with full service for four that will fit perfectly on that luggage rack. It even has wine glasses in a special inner case, plus matching napkins and tablecloth. I also dropped the nerf bumpers off to be replated, along with a hood ornament for the Pontiac.
Those won't be ready for the 'Ultimate Convertible' car show, but the rest will be! December 21, - This may be the first day of Winter, but it was mostly sunny and 75 degrees!
I have to note that one small boy on the ferry, after being given the opportunity to sit behind the wheel of each of our cars, said he liked Wildflower best. From the mouths of babes I started the day off with a photo shoot for our dash plaque We used John Heimerl's Imperial airflow coupe out at the Military Aviation Museum, which was a good 35 miles away. I drove the TC out there, so all told today I drove over miles! Wildflower did super, as did all three cars.
An absolutely fantastic day! December 11, - It looks like all eyes will once again be on Wildflower! I almost didn't enter because she was selected for the 'Ultimate Car' display and didn't think they would pick her twice. Silly me - how could anyone resist the allure of those sweeping fenders and sparkling wire wheels? Anyway, cleaning and polishing ensues!! November 21, - Poor Wildflower has been largely ignored the past few months - between a lot of work-related travel, a bunch of car events, and messing with the new Porsche, I have done little more than pet her hood every couple of weeks.
So I bought her some jewelry as an apology. I always liked the 'antenna' bumpers I had for Eleanor, and was able to get a really nice set off eBay Saturday. The seller had them boxed and to the Post Office the same day, and they arrived yesterday.
Hopefully she'll forgive me for my lack of attention. September 15, - I spent all day yesterday cleaning and polishing Wildflower, and also replaced the leaking valve cover gasket. I also installed some hood prop rods that I have had for years - they hold the sides up without folding them over - makes for great display and access for working on the engine!
Despite dozens of other MGs, nearly a hundred other British cars, and a total of well over exotic imports, our TCs enjoyed a lion's share of attention. However, when awards time came, a lady pulled up to let Sue know she had won, and that I 'didn't win this year.
So we both went home winners. You just can't beat a TC. And I have to note that we both drove our cars there, unlike a lot of the 'losers'. September 8, - Next weekend is the big Classics on the Green car show at the new Kent Winery, and I spent some time today getting Wildflower ready.
One item that has been languishing for years is the reproduction NOL oil can and bracket. Wildflower had the holes for the bracket welded up when she was restored, and I was reluctant to try drilling them back out.
The can looks nice, and is what would have been there when she came from the factory. I'll be spending evenings this week cleaning and polishing. August 8, - I recently had the embarrassing experience of running out of gas again in the TC. Without a gas gauge, I have to rely on remembering to check the tank with a wooden level stick before I leave.
Unfortunately, I have been driving the car spasmodically with all the odd issues that kept it from running properly, and I rather obviously have not checked the fuel as often as I should.
While i still have to remember to check the tank, I just got in a metal tank stick that stays in the tank all the time. Instead of peering in and guessing when I am away from home, I can get an accurate fuel level reading. Of course, I still have to remember to check it. Get a leak-proof 1-gallon can to keep in the back. August 6, - Wildflower is running great - took her to the MG Club picnic tonight and had a smooth run. The new gasket is leaking a bit in the back - I tightened the thumbscrews a bit more and will have to keep an eye one it.
Even so, it's great to have the car back to her old dependable self. July 30, - The valve cover gasket has been leaking a bit so I got a new one from Moss. I'd used Permatex gasket sealant before, which did fine for a while. But I used the hardening flexible sealant instead of the non-hardening and it eventually started seeping. Hopefully the non-hardening sealer will hold up better. July 27, - Looks like I may have finally solved the high-speed stutter. Wildflower has been stumbling at high RPMs for a while, and resisted efforts to be cured.
I've always used the reproduction coil from Moss that looks like the original Lucas coil, but is made in China. I have three of them as it turns out, having bought them at different times trying to cure ignition woes. It doesn't look correct, but Wildflower's high-RPM range is sputter-free! I drover her around enough to get her warmed up, and tried Interstate and city driving.
She seems to be back to her old, reliable, and sporty self! July 20, - I took Wildflower out for a short run to test the steering, which felt great. Tracking fine and no play. However, I decided to go further and rolled out to a local cruise-in I had been to earlier in the day with the Cougar. She sti;ll has some stumble as high RPMs. I am beginning to suspect the condenser.
I'll try a total electrical tune-up, with new coil, condenser, points, plugs, and adjustment of the timing. However, while I was at the cruise-in I decided to go further and help out a friend who was having computer problems.
After a couple of hours there, I headed home on the Interstate and had the car sputter and start to lose power. Then she started missing. I made it to an exit, but she stalled at the next stoplight.
Some guys stopped to help push the car across the intersection, but when I tried her she fired up and ran long enough to make it on her own. Only to die as soon as I was safely in the parking lot. It was only then I heard the rapid ticking of the electronic fuel pump.
It does that when you first start the car Wildflower has no fuel gage and the low fuel light doesn't work. Happily, a friend in the car club lived close by and arrived with 5 gallons of gas in short order Thanks, Mickey! Wildflower started right up and zoomed home without further issue. July 15, - Back under the hood for some more maintenance - this time to correct some excessive play in the steering wheel. Again, this was a 5-minute fix that involved nothing more than loosing the adjuster locknut, turning the screw in a bit, and retightening the locknut.
One annoying thing - I wanted to check and top off the oil in the steering box, but the rubber plugs she has a VW Bug conversion you have to pull are coming apart. I need to get new ones before I try removing them, and only one place so far has them. Guess I have to call tomorrow. July 8, - I took Wildflower out for a run at the end of May and had some minor issues with her - stumbling and loss of power. I thought it was vapor lock from a long stint of rush hour traffic.
Then things kept me busy and her in the garage until yesterday, when I took her for a nice long run, eventually ending up at my parents'. No issues except for some stumbling on acceleration, at least until I got within a mile of the house on I She started stumbling, losing power, and backfiring. I just barely got her home, running on what sounded like 2 cylinders, and with a very obvious exhaust leak.
I opened the right side hood and could find no looseness or play in the manifolds, and no signs of an exhaust leak. Then I opened the left side and saw.. Count the plugs - see the one laying on the generator?
It had vibrated loose and blown out. Two other plugs were also very loose. I put the escapee back in place, torqued everything down and she fired right up with no issues at all! That's the kind of car trouble I can take - got me home and was fixed in 5 minutes!
May 18 , - A mile 'Square Car Tour' for my antique car club was threatened today by rain and thunderstorms, but both Eleanor's owner and I figured the cars wouldn't melt. It was actually a mile drive just to get to the starting point, but the rain let up while I was getting the TC ready and stayed away except for a short period where the car was inside a barn! The pre-check turned up a low left rear tire, and more importantly, a tube valve stem that was twisted and under stress.
I pulled the tire off the car and was able to turn the tire around on the wheel to center the stem again, and then get everything back together in a matter of minutes.
Then it was off to Pungo, a backwoods region of Virginia Beach. The two TCs and a 57 T-bird parked in a barn, which prevented them from getting wet during a short downpour while we had donuts and coffee. Amazingly, even more folks turned up for the run than had signed up, and by the time we were ready to roll out, the rain had stopped and stayed away for the entire run! Wildflower did great - I suspect the bad carb float has been an issue for a long time.
And it was good to see Eleanor out and in use, along with all the other vintage iron. Would you believe the tour was led by a 90 year--old Model T Ford?
That's the REAL joy of owning an old car - using it! Both Wildflower and Richard's TC were running fine after the float transplants. Richard trailered his car, but Wildflower and Eleanor both arrived under their own power with nary a hiccup, running about 50 or so miles one way. Terry and Sue have been doting on Eleanor and she showed it - and also took first place for the T-series class overall! While Wildflower would have preferred to be first herself, she was happy to see her younger sister shine both literally and figuratively today.
Though her human had to suffer many comments about how he 'sold the wrong TC'. April 9, - Ah, the joys of working on 65 year-old cars.
Moss got the Nitrophyl floats to me today, along with the gaskets and washers I ordered on Sunday. Unfortunately, the new floats black one in the center were much bigger than the old floats small brass one on the left.
Either I have TA or TB carbs with smaller bowls, or the wrong bowls were used somewhere in the past 6-plus decades. Luckily, I had the original carbs and TC manifold I took off just over a year ago with the correct bowls.
I just swapped the setup back around, though I did put the new floats in That's one of the correct TC brass floats on the right. I also have a couple of sets of correct float bowls and lids to fix the set I took off. The car started right up and ran smooth and steady, with no leaks. After warming the engine up, I shut her down and pulled the drain plug and oil filter. She'll get fresh lube tomorrow - with the back carb dumping fuel, some of it may have gotten into the crankcase.
I'm hoping to get TC fixed tomorrow. April 7, - TC Tantrum? I took Wildflower out to visit TC today. Richard's TC has had some stumbling and missing issues that we thought might have been timing issues.
I've had some trouble recently with erratic performance that I thought might be plugs. We took the TCs out for a short run, and Richard immediately ran into trouble. Then my TC started missing and sputtering. We stopped to swap out spark plugs and discovered a bad coil wire end that made no difference when corrected.
I swapped out for a new set of plugs in Wildflower as well - both cars continued to sputter. However, when we finally got the cars back home, Richard noticed that the overflow tube for my back carb was spitting fuel.
Turns out the float had a leak and was slowly sinking. I was able to get her home, and have ordered new plastic floats from Moss - seems that Ethanol eats away the solder seals on the brass floats. I dug up some new wires, cap, rotor, and points for Richard's TC - we are hoping to have both cars back on the road for the Williamsburg British Car Show this Saturday!
March 10, - All three TCs got together today for some fun in the sun. We stopped off at Richard's on the way back and soon enough, his red TC joined the tour for an encore performance. It was great to see all three TCs rolling along. It was a great day for cruising, though still a little brisk. But for early March it was amazing! Richard has been hard at work getting a new carpet kit installed, and was ready to get the seats back in.
However, we faced a minor dilemma when it came time to install the driver's side bracket. The Brooklands steering wheel was a tight fit going on and we didn't want to risk damage to the hub trying to get it off.
Problem was that I order to install the screws, we had to flip the bracket up perpendicular to the floor. Richard came up with the obvious solution that hadn't been so obvious to me - we had assembled the Brooklands wheel, so it was just a matter of undoing 4 10mm bolts to disassemble it again! With some careful measuring of the old holes, we got the rest of the assembly done in short order and put the wheel back together.
Richard did a great job with the carpet, which is from Moss Motors. The interior looks great! Wildflower and I took a ride out to Richard's where we installed a new Brooklands steering wheel on TC I haven't had her out for a couple of months due to other things going on.
She performed flawlessly I did check the petrol level before we left and got her usual honks, waves, and smiles from other motorists. My friends, feast your eyes on an original underdash wiring cover for an MG TC, complete with mounting brackets and oak stiffeners! They were usually removed and thrown away after the first dashboard problem.
This one was hung in a garage about by the seller's father. It was the only MG part the guy had, and it was pure dumb luck that I checked it out.
I had two other TC owners stop me to take photos as I was walking it back to the car. I drove Wildflower to the show today and had friend Terry Bond take Rodney. She performed perfectly, running cool and smooth at 65 all the way to New Kent.
She got a lot of waves and honks, and earned First Place in Vintage MGs - following in her sister's tire tracks, as it were. Wildflower had a bit of trouble on the way home though - turns out her rather doltish human had not checked her petrol level and ran her out of gas! Once the situation was remedied, she resumed her effortless cruise home, even in bumper-to-bumper traffic.
Rodney did not do so well, but that story is reserved for his page. Eleanor won first place last year, so she has a lot to live up to. Anyway, I have been wanting to get a power adapter rigged up so I can use a GPS in the TC, and finally got busy today and put one together. TCs have a power socket set in the middle of the dash for hooking up trouble lights. I got a plug to with the sockets, then got a single-to-dual outlet splitter and cut off one of the extension outlets to hook up. You have to be very careful about polarity - the TC has positive ground, opposite of modern cars.
I tested the polarity and then painted the plug red for the matching side. It seems to work fine. I have been neglecting all of my other cars to focus on Mildred, the Pontiac I bought back in June. However, today was Wildflower's. I got her ready to go a bit of air in one rear tire and took off for Richard's. She ran perfectly and got plenty of attention as always. We ran through a light sprinkle at one point, but the rest of the drive was sunny and pleasant.
I'm sorry to report that the man who performed the wonderful restoration on her in Florida has closed up shop and is heading back to the UK. It's a shame that someone who did such perfect work couldn't make it as an inexpensive one-man business, while other shops I have seen turn out incorrect and sometimes sloppy 'restorations' and charge a fortune.
I was fortunate to benefit from his attention to detail. And her horn had gone silent. We had promised to attend a car display with the TRAACA this afternoon, so a few hours in the morning were devoted to solving these niggles. Having 'suicide' doors, the latch was my primary consideration. They are new, and pretty basic, so the first thing was to remove, clean and lubricate. However, the culprit turned out to be the upholstery piping behind the latch, which had rolled a bit and was binding the simple lever.
A well-placed tack in the piping and the door has resumed its solid latching. The horn was even easier - it just needed a slight turn of the adjustment crew and it produces a bright, clear tone. Then it was off to the car show, which was held on the lawn of Westminster Canterbury retirement community. It was a beautiful day, and Wildflower had plenty of admirers. It was a beautiful evening, but thanks to having to work late, I ended up meeting the group at Handel's Ice Cream.
The service was so slow I gave up and just visited - my waistline thanks me. So we pulled all the old tires and tubes off - but they are NOT getting tossed. With a bit of cleaning they will look just about new, and are getting installed on my powder-coated show wheels which are currently naked and boxed up in the garage.
This will give us a complete set of show-ready wheels and tires that can be swapped out in ten minutes! We also installed new clamp bolts for the rear axle - the car would veer right when you let up on the gas, and it turned out that one side was loose enough to let the axle slide on the springs! She performed flawlessly, reaching illegal speeds a few times to get ahead of the main group for photos, and idling long periods while we tried to sort out woes of other cars. She got a solid 25 mpg, and even provided some windburn and bugs in the teeth for me and my co-pilot Curtis as we motored with the windshield down at 60 mph!
Then we rolled over to Richard's to say hello to TC and Richard's TD and took time for a group shot - only 'slightly' edited. Bet none of the workers would have guessed that so many of their cars would still be driven and cherished. Last weekend was proof she is still catching people's eyes, and she's as spritely a performer as she was new!
There were close to sports, exotic, and other foreign cars on hand for the event, which had spectacular weather and a bunch of folks from the local MG club. We had a great trip home using the Jamestown Ferry and back roads. This was the first long trip I've taken Wildflower on since her freeze plug and head gasket issues, and she performed flawlessly. And in this case, her popularity resulted in a repeat win of the "Best Import" trophy.
No rain this time, and I was able to get a head start on cleanup for tomorrow's Williamsburg Import Car Show! Using an MGB donut did not solve the issue, and a new copper flange gaskets even with the cup washer, made it worse.
We finally pulled the head pipe and took a closer look. Turns out the head pipe itself was the issue. The sides above the flange were too high, so that the bevel washer did not make contact and the MGB donut had no pressure on it. It's really nice, and has all of the items including feeler gauges, a point tool, and a tire valve stem tool. The tube is for bleeding brakes. It arrived today and I am very pleased. It may remain a 'show' item, but it's nice to have on hand. We got the hidem strip installed and the top bow straps secured with bolts.
The top looks really good - we benefitted from experience putting on TC's top 3 years ago. Guess we didn't forget it all! This was the first time I have had the car out on a good drive since i did the carburetor swap, and she did great. The ride, of course, ended up at Richard's house. We attacked the top on TC again, this time pulling another inch of top fabric before getting the final tacks in place and the front edge trimmed.
Now all that is left is installing the correct Hidem strip to cover the tacks. Richard ordered one today, and we'll get it installed as soon as it comes in. Hard to believe it has been three years since Richard and I put a new convertible top on Wildflower. And now it is time to repeat the job on Richard's red TC Richard cleaned a repainted the frame, and we pretty much followed the same process we did back in - including letting the top sit and stretch out for a week after the initial fit.
We'll re-stretch the top this Sunday for the final fit and get her finished up. If Eleanor is back on her 'feet' from a brake overhaul she'll be providing company, otherwise Wildflower will be sharing the field with TC She always drove well, and that has not changed.
We'll eventually go through the original carb setup and have it ready in case either of the TCs develops a need. And lest Wildflower get in a snit over not being taken to the Concours d' Elegance, I cleaned up the entrance of her bedroom today. I got a new full-width trim strip and trimmed off the ratty end - the garage is once more acceptable quarters. Since this is a National 'invitation only' event, I am really honored to be offered the opportunity, but Arkansas is a long way from Virginia.
Add the fact that I don't own a trailer and the answer becomes pretty obvious. Still, it was nice to be asked! I must have dragged the intake up over it last time. While I had the manifolds off, I cleaned and repainted the studs and the exhaust manifold, and got some much-needed stainless lock washers so that the manifold bolts don't back out again.
Then I installed the new setup. It went together easily, and once I got everything cinched up, had no fuel leaks under pressure. I had to use the choke to get her going, but it was fairly nippy.
Once she started, however, the car ran really well. I'd like to get Chip to give it a once-over and maybe tweak the jets. But the whistle is gone and she runs smooth. You can see a video of it here. I'll attack that job later this week or the weekend. It's been cold and wet the past few days, and I decided to see what I could do with some old computer pieces friends had given me in lieu of tossing them in the trash.
Although I sometimes take a laptop computer out to the garage, it's usually in the way and hard to work with. I was able to fix an old CPU that my neighbor across the street had given up on, and combined it with a old but decent LCD monitor another friend had replaced in her office and some speakers that had also been salvaged.
The system will allow me to run AOL, cruise the Internet, and even play movies and audio CDs, all for a total investment of.. And I was able to set it up in a corner that is out of the way, but still visible and accessible. The SU box held a pleasant surprise - the original lever-type linkage was also included, giving me the entire setup. The carbs look great. They were only run a month after a total rebuild, and I am hoping all the settings are still good. The manifold got cleaned and painted, and I got new stainless bolts and washers to mount the carbs, using new gaskets as well.
Looks like I have all parts in stock, so I should be able to do the switch one night this week. I drained and flushed the block, so she should be nice and clean inside. The oil pressure is good and no leaks. However, the car has a high-pitched whine caused by an intake leak.
I discovered that two of the four manifold retainer bolts were almost off, and another was getting loose. Tightening everything up caused occasional silence, but the leak remains.
Wildflower's carbs have been an issue since I first got her, but a solution is at hand. I have a spare manifold and Eleanor came with a spare set of fully rebuilt carbs that have less than a month's use on them. I plan to set up the spare manifold and carbs and try them on Wildflower. Considering the Packard is a half-million-dollars of classic automobile and probably three times the TC's size. Officially, everyone else came in 'second',' so Wildflower can maintain her claim to that position.
The crowds over the three days were amazing - a never-ending stream of spectators who were still buying tickets with just a couple of hours left in the show. Wildflower was much admired, and as usual, very popular with kids. Oh, and with ants. Roses were given out to ladies at the Thursday night VIP dinner, and I placed a couple I found abandoned in front of Wildflower for a 'cute' photo.
A number of other people must have seen the flowers and decided to add their own tributes, so that a good half-dozen were in front of her the next morning. That would have been no issue, except that these particular roses must have been home to a large number of ants. They were crawling all over Wildflower's fenders until Dot Parrish who had the lovely blue Corvette next to Wildflower began cleaning them off.
By the time I was able to get back to the Convention Center with bug spray and polishing cloths, she had cleaned most of them off. Which she was on the way home tonight. No oil pressure issues, which was a relief after the scare on Thursday.
She's safely back home in the main garage. I'll get her oil and filter changed this week. She is one of 11 cars representing automotive development from , including the behemoth beauty Packard V parked next to her. There are some beautiful vehicles in the running, but Wildflower's charm and eye-catching colors give her a chance.
I was wondering if I would be in the show at all this morning. She ran flawlessly all the way out, and was happily idling in line to get in with the new cars.
I shut down the engine and restarted my heart. Oil level was good, no leaks, no odd noises, running smooth and cool. I tried again - zero. Once more, this time with a 'blip' of the throttle, and the oil pressure came back strong and steady! A small clog in the oil tube feeding the oil pressure gauge. I'll blow out the line and change the oil and filter when I get her back home.
I spent tonight polishing and cleaning in preparation of the big car show this weekend. Although the hood won't be open, I took care of her inner fenders and firewall anyway just in case. The interior got a thorough detailing and leather treatment, and furniture polish for the burled wood dash. Then I moved on the outside.
She was already pretty clean from the last show, but I polished everything up on the body. The left headlight felt loose, and I was surprised to find that both of the inner mounting bolts were missing! Happily, I had the correct new Whitworth bolts in my hardware collection.
The other side was very loose as well, and I tightened them up. I'll pull the wheels and do the underside of the fenders and treat the tires on both sides tomorrow night. After spending a whole day last weekend trying to adjust and tinker, it was decided that we needed to regroup. Richard ordered gaskets and other parts, I dug and my garage for more spare parts, and Chip and I went back today for a major attack.
Chip had been doing research all week, and it paid off - as did the spare parts. One of Richard's carburetor bodies was badly worn where the butterfly plates closed, and the needle assemblies were damaged. Enter Wildflower's treasure trove of parts, which provided a good body and new needles. The carbs were field-stripped and built back up from scratch, with careful attention to getting good seals. I'd also brought my spare intake so we could bench assemble the whole carb setup and linkage, which proved to be a major help.
We were able to transfer the whole assembly over to the car and finish hookup pretty quickly. Chip's initial settings worked out perfectly. The car fired right up and idled smoothly at 1, RPM! Chip got passenger rights this time, as he had done the lion's share of the work. The car drove and sounded wonderful. Click here for a video of Chip and Richard rolling out for the test drive. And click here to see them rolling back with great big grins!
I took care of some maintenance this week that I've been planning on for a while. I retorqued the cylinder head with the shiny new torque wrench I got from Santa, and put Alumaseal in the radiator to stop some long-term seepage I have recently discovered. I also put in fresh antifreeze - I don't want freeze plugs popping out again this year! Despite having sat for a couple of months, she fired right up and idled for over a half-hour with her usual poise.
The Alumaseal seems to have done the trick - no drips after I parked her tonight. I hope it holds - pulling the radiator on these cars is a big job. December 18 , - TC on the Road! In any case, Richard's TC is finally complete and roadable!
We took her out for the first time as a whole TC - click here to see the video of her first drive. There were some minor hiccups that had to be expected after more than a decade off the road and having most of her systems disassembled and redone over the past 4 years.
Still, it's just a matter of minor adjustments now - TC has arrived! December 15 , - Car of the Century? We got the hood, front valance, and badge bar on today. She's looking like a TC! Scroll down to April 23rd's entry to see her as she was until just a few days ago.
October 15 , - Big Day! Even the ride out to the show was fun, a mile drive with a lot of twisty country roads and incredibly good weather. All in all, a very pleasant day!
The tube had gotten low and pulled inside, literally ripping the stem out of the body. There was no damage to the rim, and the tire looked fine as well - the rolled and plated rim didn't cut into the rubber anywhere. Getting the new tube in was more of a challenge than before - not sure why, but it took quite a while with the mosquitoes chewing on me before I got it all together.
However, she has a spare again and is ready for the show this weekend. TC, shown below, was sideswiped by an antique fire engine Saturday night and suffered damage to the front and rear fenders.
All repairable, and no one was hurt, but condolences to Bob and Pam and best wishes for a speedy recovery for TC! Best Bud Chip and I rolled up Thursday and had a smooth trip, hitting the fields at Hershey by early afternoon. Not perfect, but certainly nice enough to make me happy. She was eager to go, but pulled to the right as I rolled along the Interstate at Worse, I had taken the knockoff mallet out and not put it back.
Luckily, a friend in the club was able to provide a rubber mallet and the tire got changed out easily. It was a cool but pleasant day, and Wildflower played hostess to an ongoing parade of kids and a few adults who I invited to sit behind the wheel.
All were respectful and most just grinned and pushed the horn button a couple of times. But the kids who really got into the spirit of things were the brother lower right who got in and promptly began turning the wheel back and forth making car racing noises. I can remember when I did that I think it was sometime last week. Despite the size, the car is quite detailed and is even in Wildflower's color combination! She was the oldest MG, of course, but a TD showed up a little later to keep her company.
It is amazing how different the car drives from Eleanor. She has much better brakes due to the Alfin Drums, and much better acceleration due to the standard rear axle ratio. On the flip side, the VW steering box is not as responsive as Eleanor's original Bishop box. July 11, - Famous again!
Available through Amazon UK, the book description starts as follows: Read about the Berkshire restorer who saw a heap of old iron in the bushes and realised it used to be a bullnose Super Sports, and the seven year old boy in Norfolk, Virginia, who read a book called The Red Car and knew that, one day, he would have to have a TC OK, I was probably more like 11 years old, but he picked up the story of Wildflower from this web site, and has photos as well.
I ordered the book today - what the heck? July 10, - Wildflower went on a long run today for the first time since I installed the new tire- she drives great with no vibration or pull. We did some highway cruising, and then took a drive down a real country road. Lots of smiles and horn honks from other drivers.
It's amazing how much difference the lower rear axle makes in this car over Eleanor TC She is faster and more fun to drive, and her brakes are quite a bit better. I may have to bite the bullet and get those Alfin drums for Eleanor. June 25, - The worn tire I noticed last month got replaced today - the top photos show the same tire on opposite sides.
Looks like the tire was defective, made out-of-round so the tread was thinner on one side. I put a new tire on tonight, and will put the spare on the other side so both front tires are new. The left front tire is still in good shape, and will clean up to make a good spare.
Wildflower also got some exercise in the form of my local car club's Ice Cream run. We drove through some nice older neighborhoods, and then ended the tour at Doumar's, a Norfolk Landmark that features the world's first ice cream cone machine made in and still in use!
June 19, - I got a call from a neighbor while I was out helping Richard put the starter back in TC - the back wall of the old bank building that backs up to my yard had collapsed, and fire and rescue crews would not let her into my yard to see if Wildflower's private quarters had been damaged.
Her garage sits at the very back corner of my property, so I was understandably concerned. A quick trip home resulted in the happy discovery of no damage or debris at all on MY side of the fence. It was a different story on the other side. The old bank was being gutted and renovated, and the two-story back wall had fallen in on itself instead of coming straight over. I gave Wildflower a pat on the hood and made sure nothing had gotten shaken down. June 4, - Wildflower rolled out today for a run around town - she fired right up and ran great as always.
Either a head gasket or valve guides. The trouble goes away once she warms up a little. I think this is residual damage from overheating when the freeze plugs came out - but she has great oil pressure and no other symptoms. I plan to pull the head and have it checked eventually, but for now i'll keep an eye on things. May 14, - Another show, another potential enthusiast.
Kids really like the TC, probably because she is more their size. And of course, they have incredibly good taste to pick out Wildflower. I guess it helps that I'm one of the few owners who encourages them to get in my car. Several future hobbyists tried out her front seats, and this fellow went for a ride around the parking lot He is looking forward to restoring a Ford Thunderbird.
The judges also liked her, and she earned another First Place award to add to her badge bar. Although I trailered her up to the show 3. Naturally, there was a rain storm as I rolled out of the show field the first day, top down, but it didn't last long.
She did get pretty dirty, and I spent a couple of hours getting her spiffed up Saturday morning. More than a few people laughed when I took her wheels off to clean inside and under the fenders. One surprise - I had noticed the right front tire looked more worn, but as I was cleaning I discovered it was actually bald in one spot. The tire was defective, with an out-of-round casing. I just rotated that to the bottom for the show, and the replacement is already in the garage!
We got the clutch hooked up and decided to give her a test run. The video is on You-Tube here: I have figured out the right contortions to drive the car, but they make any distance driving less fun. A couple of weeks ago I saw someone wearing the weirdest shoes I have ever seen - they were close-fitting, like martial arts slippers, and had individual toes. I bought a pair Friday in hopes of solving my fat-foot dilemma, and they are fantastic! As you can see by the direct comparison at left, the design takes about an inch off both the length and width of my overall 'footprint', and the tremendous flexibility makes it easy to get my feet positioned.
I got mine at a local shoe store I located on the Internet a block from my office , and they are also sold at Blue Ridge Sports Outfitters in Virginia. So I got her out of the garage and spent time cleaning her up from yesterday's storm, and also investigated some bad handling that turned out to be two tires with low pressure. Then it was off to enjoy a sunny day and some twisty back roads to Richard's house, where we made more progress on TC Wildflower served as a model for the location of various chassis bits.
She is running and driving well, and the new valve cover gasket took care of a long-time oil seepage and splatter issue inside the engine compartment.
April 2, - Into every life a little rain must fall The day started off with light drizzle that prompted me to use the Studebaker for an early morning parade, and then come back to drive the TC to the show under the expected sunny skies. Of course, the expected turned unexpected, with spits of rain off an on during the afternoon.
I can't see out of the car with the top up, so I used the tonneau over the passenger side. It's not like the TC has never seen rain before.
She ran really well, except for a high idle. I need to get the carbs adjusted in now. A member of the T-ABC online group I am a member of noted my comments in other places in this online journal of car repairs, and suggested i may be using too big a valve adjustment setting. It turns out that while. In fact, for later engines, the valve lash adjustment is just. So tonight, I pulled the rocker cover and set the valve lash to. When I put her back together and started the engine, I was much happier with the sound.
Curiously, the exhaust note seems to have picked up a rumble that has been missing from Wildflower, but noted in other T-series cars. Could be psychological, but I am happy with the engine sound for the first time since I got the car. It was well built and had a top drawer inside for smaller parts. I decided to fix it up as a 'jewelry box' for Wildflower, something to keep her spare parts and nick-knacks in. I was able to get a large Union Jack sticker and started to stand the rough olive drab paint smoother for a repaint.
However, the lid cleaned up to nice wood, so I decided to keep it natural. I did the main chest in gloss black - it came out looking pretty spiffy for a few hours' effort.
I actually had her done a couple of weeks ago, but today was the first time I took her out for a run. She ran strong and cool, with no signs of seepage or leaks. I found out that her rattly valve train may be due to incorrect adjustment of the rockers. I had been using the. However, the TC has a later engine that probably needs. I'll give that a shot and see if it makes a difference. In any case, she is running and driving well. Voting rights shall resume immediately when the Leave ends or earlier if requested by the Member.
The official copies of all resources of the TC and its associated Subcommittees, including web pages, documents, email lists and any other records of discussions, must be located only on facilities designated by OASIS. TCs and SCs may not conduct official business or technical discussions, store documents, or host web pages on servers or systems not designated by OASIS.
All web pages, documents, ballot results and email archives of all TCs and SCs shall be publicly visible. The permanent minutes of each TC meeting and a record of all decisions shall be posted to that TC's general email list. All official communications and discussions of the TC must take place on the email list.
Subscription to the general email list shall be required for members all Members of the TC. All TC email lists shall be archived for the duration of the corporation, and all TC email archives shall be publicly visible.
Each TC shall be provided with a public comment facility, the purpose of which is to receive comments from the public and is not for general discussion. Comments shall be publicly archived and must be considered by the TC..
TCs are not required to respond to comments. Comments to the TC made by non-TC Members, including from the public, must be made via the TC's comment facility, and shall not be accepted via any other means. A TC may clarify its Charter only for the purpose of removing ambiguity or for narrowing the scope of the topic defined by the Charter. The list of deliverables may be expanded only if the new deliverables are within the scope of the topic.
No later than 7 days after receiving the request to start the Special Majority Vote, the TC Administrator must either open the ballot or reply to the TC with the reason why the change cannot be voted upon.
In order to expand the scope of a TC, it must be rechartered. The TC shall retain the same name, all email lists and archives, web pages, etc. Contributions made to the TC under the prior charter must be recontributed to be used under the revised charter. The proposal shall include all the items specified in 1. The proposal shall clearly mark all changes from the charter in effect at the time of the proposal.
The date of the first meeting must not be less than 7 days after the close of the ballot to approve rechartering. Not later than 7 days after receiving the request to hold a vote, and if the proposal is complete, the TC Administrator shall schedule the Special Majority Vote.
The same rules and procedures regarding the First Meeting of a TC specified under 1. The time period for determining Members' Participation Obligation shall restart at the first meeting of the TC under the revised charter. A Member of a TC must have voting rights at the time a ballot is opened in order to vote on that ballot. Every Voting Member of a TC has a single vote. Organizations do not vote in TCs. Proxies shall not be allowed in TC voting. TCs may conduct electronic ballots, either by using the TC's general mail list or the publicly archived electronic voting functionality provided by OASIS.
An electronic ballot must remain open for a minimum of 7 days. Any Work Product Ballot conducted as an electronic ballot must permit each voter to choose "yes", "no", or "abstain. The TC must close a Subcommittee by Resolution. The TC Administrator may close a TC that fails to conduct at least one Quorate Meeting or conduct any Work Product Ballots during any six month period; whose membership falls below the Minimum Membership; which has not completed its deliverables within the schedule listed in its Charter; or which has failed to show progress towards achieving its purpose as defined by its Charter.
The TC shall make no formal decision with regard to the applicability or validity of an IPR disclosure. Written contributions must be converted to electronic format and delivered to the TC's general email list or document repository. The TC is not required to acknowledge or use any Contribution. The appearance that a Committee or its output endorses any particular products, services or companies must be avoided.
Therefore, it generally is not acceptable for a TC to include manufacturer lists, service provider lists, or similar material in the text of a Standards Track Work Product or the equivalent. Committees may elect to supply or point to provider-neutral lists of known implementation claims, in non-normative statements or their web pages. Where a sole source exists for essential equipment, materials or services necessary to comply with or to determine compliance with a specification or method, it is permissible to supply the name and address of the source in a footnote or informative annex as long as the words "or the equivalent" are added to the reference.
Implementations of all kinds are welcome partial or complete; prototype, proof-of-concept, example, model, or reference implementation , provided that TCs do not designate any implementation of a specification as privileged or unique. Work Products may be either Standards Track Work Products intended to specify how to implement some data interchange format, protocol, process definition, service protocol, etc. This section defines specific requirements that apply to preparing, approving and advancing Work Products through the stages of the OASIS approval process.
In general, the content of a Work Product is the domain of the participants in the Technical Committee. They are presumed to be the subject matter experts in their field, best positioned to know both the solutions that must be developed and the optimum way to organize and present those solutions to their community.
Editable formats of all versions of TC documents must be delivered to the TC's document repository. Working Drafts may be in any format i. The TC must explicitly designate one of those formats as the authoritative document.
A Work Product may be composed of any number of files of different types, though any such multi-part Work Product must have a single Work Product name and version number. Irrespective of the number and status of the constituent parts, the Work Product as a whole must be approved by a single Work Product Ballot. The TC may continue to make changes to the next working draft. All normative computer language definitions that are part of the Work Product, such as XML instances, schemas or Java TM code, including fragments of such, must be well formed and valid.
A Standards Track Work Product that is approved by the TC at the Committee Specification Public Review Draft, Committee Specification or OASIS Standard level must include a separate section, listing a set of numbered conformance clauses , to which any implementation of the specification must adhere in order to claim conformance to the specification or any optional portion thereof. The TC must include the anticipated change in its motion to approve the Work Product and must alert The TC Administrator to the expected changes at the time the request to publish the Work Product is made.
Each of the progressions above must begin with step 1, and no step may be skipped. However, a TC is not required to progress a Work Product from one step to the next. Public reviews are optional for Committee Notes. Comments from non-TC Members must be collected via the TC's archived public comment facility; comments made through any other means shall not be accepted. The TC must acknowledge the receipt of each comment, track the comments received, and post to its primary e-mail list its disposition of each comment after the end of the review period.
No changes may be made to the public review draft during a review. The draft may be subsequently resubmitted by the TC for a new public review. The TC may conduct any number of public reviews. The initial public review of a draft must take place for a minimum of 30 days, and any subsequent reviews must be held for a minimum of 15 days.
Changes made to a committee draft after a review must be clearly identified in any subsequent review, and the subsequent review shall be limited in scope to changes made in the previous review. Before starting another review cycle the revisions must be re-approved as a Committee Specification Draft and then approved to go to public review by the TC.
If any changes that are Material are made to the draft after the public review then the TC must conduct another public review. The draft may not be considered for approval by the TC as a Committee Specification until it has undergone a review cycle during which it has received no comments that result in any changes that are Material.
If only Non-Material Changes are made to the draft after the public review, then the TC may proceed with the approval as a Committee Specification in accordance with Section 2. If any comments have been received during the most recent public review period, that vote may not commence any earlier than 7 days after the last day of that public review. If Non-Material Changes have been made to the draft since its last public review then the TC must provide an acceptable summary that is clear and comprehensible of the changes made since the last public review and a statement that the changes are all Non-Material to the TC Administrator.
The TC Administrator shall announce the opening of the ballot to approve the draft to the OASIS Membership and optionally on other public mail lists along with the summary of changes and the TC's statement. If any Eligible Person objects that the changes are not Non-Material before the ballot closes, the TC Administrator shall halt the ballot and require the TC to submit the draft for another public review cycle.
If such objection is made after the ballot has closed, the TC Administrator shall reject it and the results of the ballot shall stand. The TC may decide to withdraw the submission, by Special Majority Vote, at any time until the final approval. No part of the submission may be changed or altered in any way after being submitted to the TC Administrator, including by Errata or corrigenda.
The public review shall remain open a minimum of 60 days. The TC must acknowledge the receipt of each comment, track the comments received, and post to its primary e-mail list the disposition of each comment at the end of the review period. Consent shall be established using the publicly archived electronic voting facility supplied by OASIS. An announcement will be sent to each member entitled to express their consent and shall specify the closing date and time for the consent period which must be open for at least 14 days.
The TC shall be required to respond only to valid objections. In order to be considered valid, an objection must:. The TC Administrator shall make the final determination as to whether objections are valid or not. Ballot results shall be publicly visible during the consent period.
Eligible Members may change their opinion up until the end of the consent period. The results of a call for consent on a proposed standard shall be provided to the membership and to the TC no later than seven days following the close of the consent period. If the TC chooses to attempt to resolve the objections, the TC shall be required to interact with each objector to discuss their objections and the proposed remedies.
However, if an objector does not make himself available to meet with the TC or to provide written answers to questions from the TC within the 30 day period, the TC shall not be required to take further action on that objection.
If the TC Administrator deems any changes made to be Material, then a second call for consent shall be required.